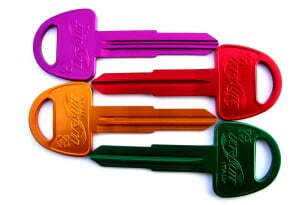 If you have a company, organization or personal project that requires quality website design in Albury Wodonga, the first step is determining precisely what type of web design company to hire. If you have never done this before, you are sure to have plenty of questions. What traits should a professional design company have? How much is this going to cost me? Consider the following questions and ideas when hiring a website designer.
Is Their Website Professional?
A web design company should present their best work on their own website. If it looks unprofessional, out of date or is not easy to navigate, that should be a red flag in your hiring decision. The site should work on all mobile devices and have short load times. Read the content with a keen eye for mistakes in grammar and spelling. Each page on the website should be equally well-designed and should have clear navigation menus. A business without its own quality site should not be trusted to create yours.
Are They Willing to Work With You?
If you are looking for the best web design Albury Wodonga has to offer, you need to find one that is responsive to your needs and tastes as a customer. A designer's website should focus on you and what you are looking for. One size does not fit all when it comes to web design. The first test of customer satisfaction comes when you look for their contact information on the website. Is it easy to contact them in multiple ways? Reputable businesses should offer more than just an email address. If the company makes it difficult to contact them, how eager will they be when working with you?
First Impressions at First Contact
If you are impressed with the company website and found an easy and effective way to contact them, it is time to write that email or make that call. The first dialogue with the designers is very important. Of course you should be greeted in a professional and courteous manner, and then the conversation should turn to exactly what it is you require for your website. If you are unsure, they should be able to help you by making suggestions within your budget. Quality website design professionals should be honest about what they are able to provide for you. Beware of heavy-handed sales pitches and marketing speech, which is more about the company than your particular needs.
If a company impresses you on all three above points, you can rest assured you will get quality website design in Albury Wodonga. Not only will your website be top-quality and professional, but also the relationship you build with the designer can help you expand or redesign when necessary.
Social Share